By: Teresa Bettencourt
In order to achieve full and equal access to and participation in Science for women and girls, and further achieve gender equality, the International Day of Women and Girls in Science has been celebrated since 2015. The need to mark this International Day arises from the gender gap that continues to persist at all levels of science, technology, engineering and mathematics (STEM) disciplines all over the world.
Even though women have made notorious progress towards increasing their participation in higher education, they are still under-represented in these fields. According to UNESCO, only 33 percent of researchers are women, despite the fact that they represent 45 and 55 per cent of students at the Bachelor's and Master's levels of study, respectively, and 44 per cent of those enrolled in PhD programmes. This may partly be due to the fact that women are typically given smaller research grants than their male colleagues, according to the UN.
Let us take this Day as an opportunity to remember that diversity in research brings new perspectives, discoveries and innovations. Let us recognize women's contributions to Science and their critical role in today's advancements. Let us promote their full and equal access and participation in the field.
---
Dr. Quarraisha Abdool Karim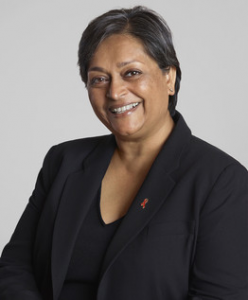 Dr Quarraisha Abdool Karim is a South African epidemiologist who specializes in infectious diseases.
Besides being the Scientific Director of CAPRISA (Centre for the AIDS Programmes of Research in South Africa), Dr Abdool Karim is a Professor in Clinical Epidemiology in Columbia University, New York, and Pro-Vice Chancellor for African Health in the University of KwaZulu-Natal, South Africa.
Born in Tongaat, South Africa, Dr Abdool Karim has earned a Bachelor of Science from the University of Durban-Westville, and a Bachelor of Science honours degree in Biochemistry from the University of Witwatersrand. She has a Master's degree in Parasitology from Columbia University and a PhD in Medicine from the University of Natal.
Dr Abdool Karim's research has focused on preventing HIV infection in adolescent girls and young women. She has contributed in multiple ways to the scientific community through peer reviewed publications, contributions to books and articles. She has played a central role in building the science base in southern Africa. Her scientific discoveries have contributed not only to better treatment but also to make women more self-reliant in risk prevention.
For her work, she has been recognised by numerous local and international awards. Amongst others, she was awarded the top U.S. breakthrough prize (Twas-Lenovo Prize) for developing world scientists, and South Africa's highest honour, the Order of Mapungubwe, for her work in fighting the HIV epidemic in South Africa. Furthermore, Dr Abdool Karim has earned the position of UNAIDS Special Ambassador for Adolescents and HIV, and co-chairs the UNAIDS Advisory Group to the Executive Director.
Today we celebrate Dr Abdool Karim not only for her scientific achievements, but also for her contribution to the improvement of education and training for scientists in South Africa and her advocacy for women in science.
---
Dr. Francisca Nneka Okeke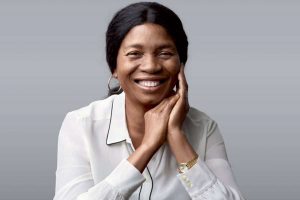 Francisca Nneka Okeke is a Nigerian physicist and a Professor of Physics at the University of Nigeria.
Born in the Anambra State, Nigeria, Nneka Okeke has earned a Bachelor of Science in Physics, a Master's degree in Science Education, a Master's degree of Science in Applied Earth Geophysics, and a PhD in Ionospheric Geophysics, from the University of Nigeria.
Nneka Okeke has focused her research on the study of the ionosphere, which could lead to a better understanding of climate change. Because of such work, she is the recipient of the L'Oreal-UNESCO for Women in Science Award, and has been cited as one of the Top 100 most influential Africans. She has also been awarded the L'Oreal-UNESCO Award for Africa and the Arab States, which recognizes one woman from each continent for their significant contributions to Science and society.
She was Head of Department of Physics and Astronomy at the University of Nigeria, and was the Dean of the Faculty of Physical Sciences. She was the first woman to hold both positions. Besides, she was the first female Professor of Physics in the eastern part of Nigeria. When asked about the challenges faced as her career progressed, she says: "(…) as women, we have to be focused and determined and courageous, because one with courage is a majority, not quarrelsome. We will eventually get there with determination and commitment".
Today we celebrate Nneka Okeke not only for her scientific achievements, but also for her inspiring career path and constant advocacy for inclusion of women and girls in Science and Technology.
---
Dr. Rita Orji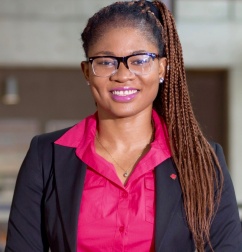 Rita Orji is a Nigerian-Canadian Computer Science Professor, a Canada Research Chair in Persuasive Technology, and the Director of the Persuasive Computing Lab at Dalhousie University, Canada.
Born in Enugu State, Nigeria, Dr. Rita Orji received a BSc in Computer Science from Nnamdi Azikiwe University, Nigeria, and a MSc in Information Systems (Informatics) from Middle East Technical University, Turkey. She earned her PhD in Computer Science from the University of Saskatchewan, Canada, and was a Research Fellow at Yale University, USA, a Postdoctoral Fellow at McGill University, Canada, and a Banting Postdoctoral Fellow at the University of Waterloo, Canada.
Her research focuses on the area of human-computer interaction, with the aim of designing technologies that promote social and public goods, particularly to benefit under-served populations. She has won over seventy awards and recognitions from both national and international organizations. More recently she has been cited as Top 100 Canada's Most Powerful Women and Top 100 Leading Nigerian Women.
Dr. Orji is a Science, Technology, Engineering and Mathematics (STEM) diversity ambassador, working towards increased participation of women and minorities in computing. In 2002 she launched Education for Women and the Less Privileged in Nigeria, a non profit organization that provides mentorship and scholarships for women in education.
Today we celebrate Rita Orji not only for her scientific achievements, but also for her passion about youth empowerment and women's access to education.
---