HUMAN RIGHTS ADVOCACY IN PRACTICE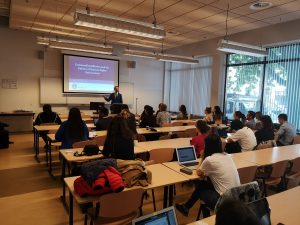 The WiGS's aim is to familiarise international and national undergraduate and graduate students (at Bachelor, Master, and PhD level) with various issues of public international law. To this end, the society will hold regular sessions on chosen topics reflecting contemporary concerns of international law and justice. Through the sessions, WiGS students will be able to develop legal skills (such as debating, writing, augmenting, researching), as well as build a network of students and guests speakers to help them in their future career. The meetings will be conducted in such a way that it will require the students to participate actively to the discussion and give them the opportunity to put theory in practice.
The sessions will consist of:
– A presentation of the chosen issue of public international law by the speaker (generally students but also lecturers and professionals);
– The analysis by the speaker (student, lecturer or professional) of a chosen piece of research relevant to the issue;
– An open debate and discussion on said issue among the students (or between the students);
– An opportunity to put theory into practice: through delivering speeches; sustaining legal argumentations; presenting opinion pieces; or drafting memorandums, contracts and other legal documents, etc.;
– A general feedback on the session, through evaluation forms to be filled by the students.